SHOP
Shop the stunning crystal mala capsule collection by Deniz Reno x Beach Loot. These one of a kind neck pieces are designed by Deniz, every bead crafted from semi precious stone and/or minerals and the sacred rudraksha tree, handpicked with care and handmade into beautiful wearable art.
BUDDHA Mala by Deniz Reno x Beach Loot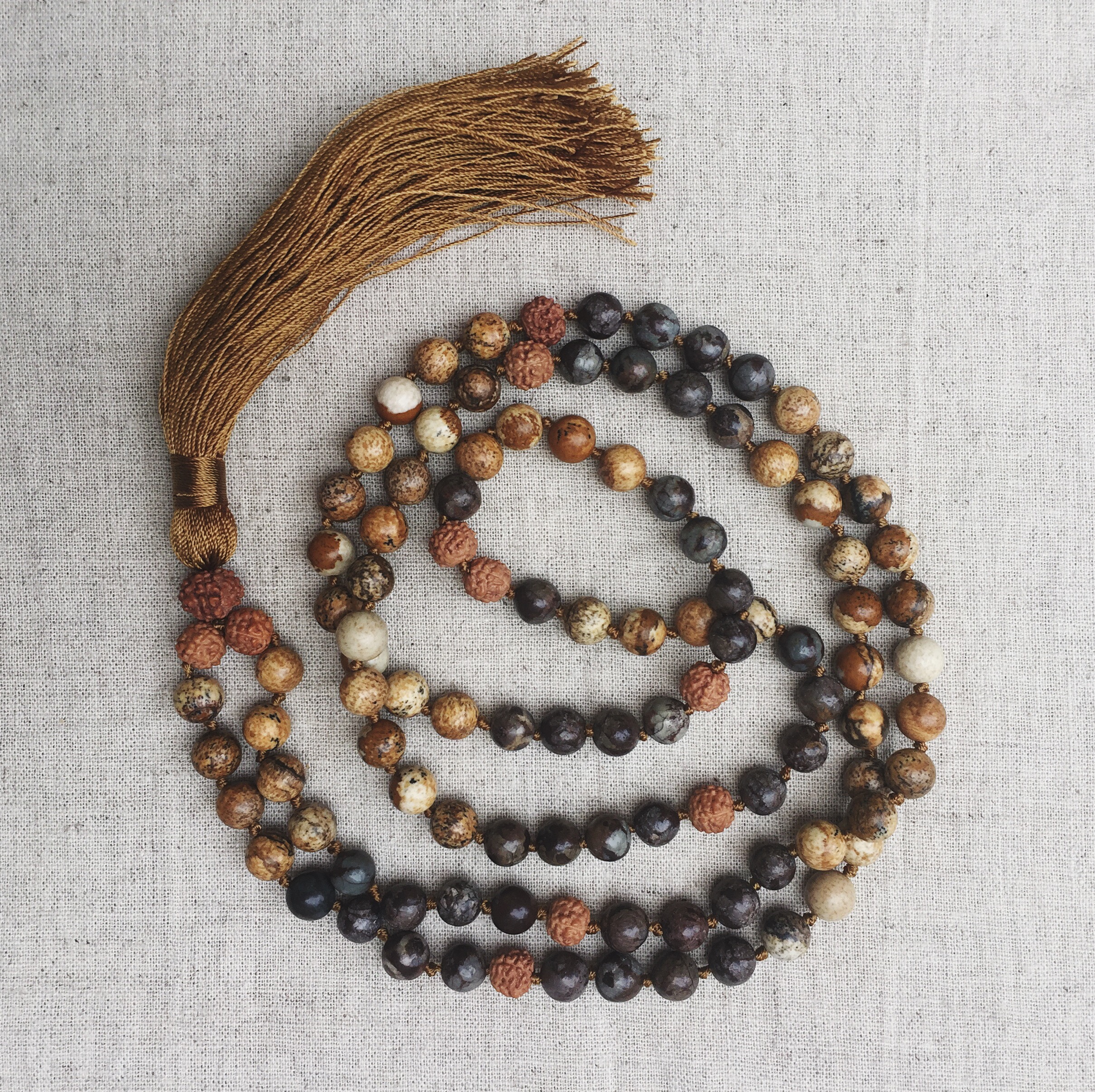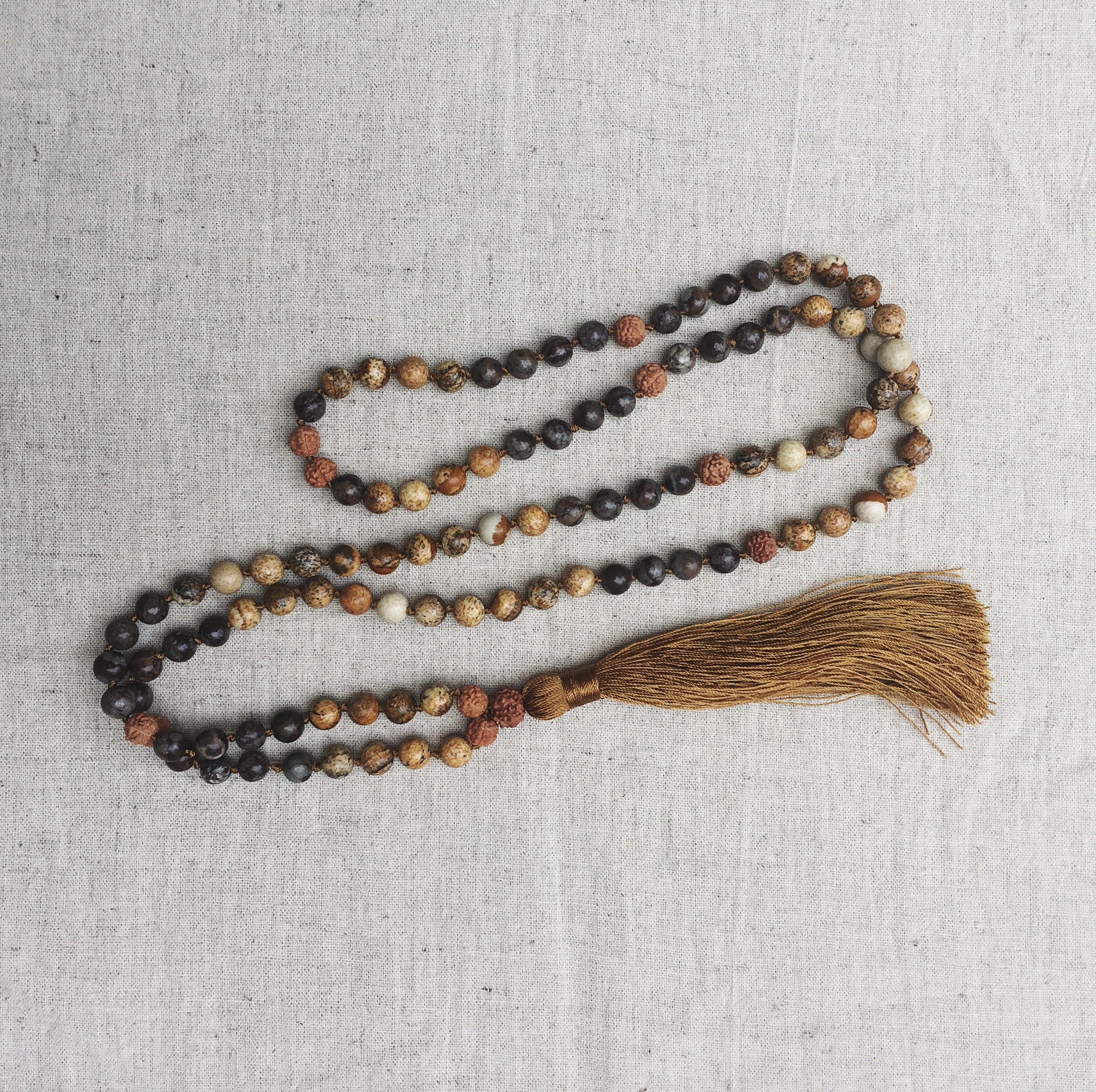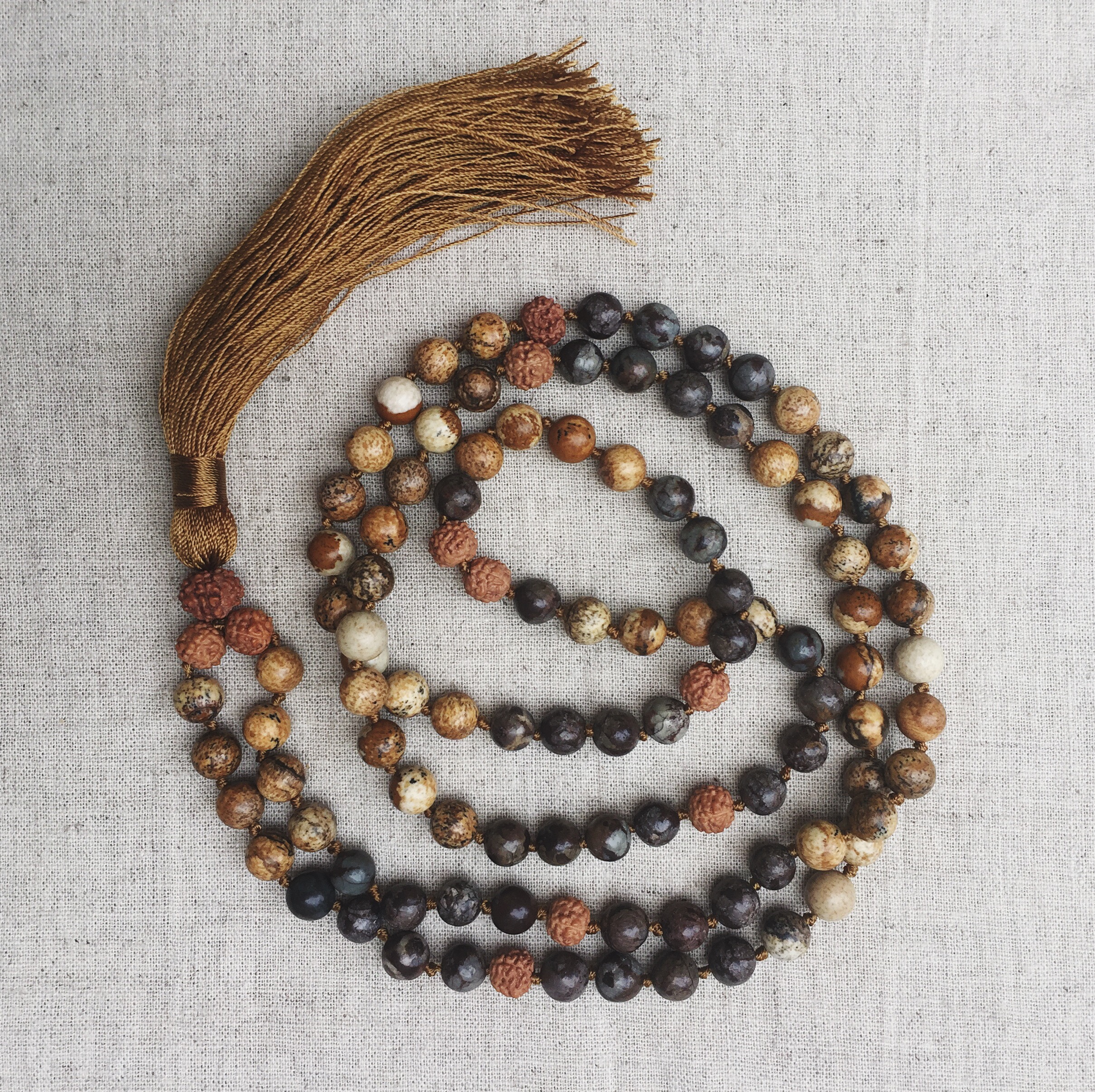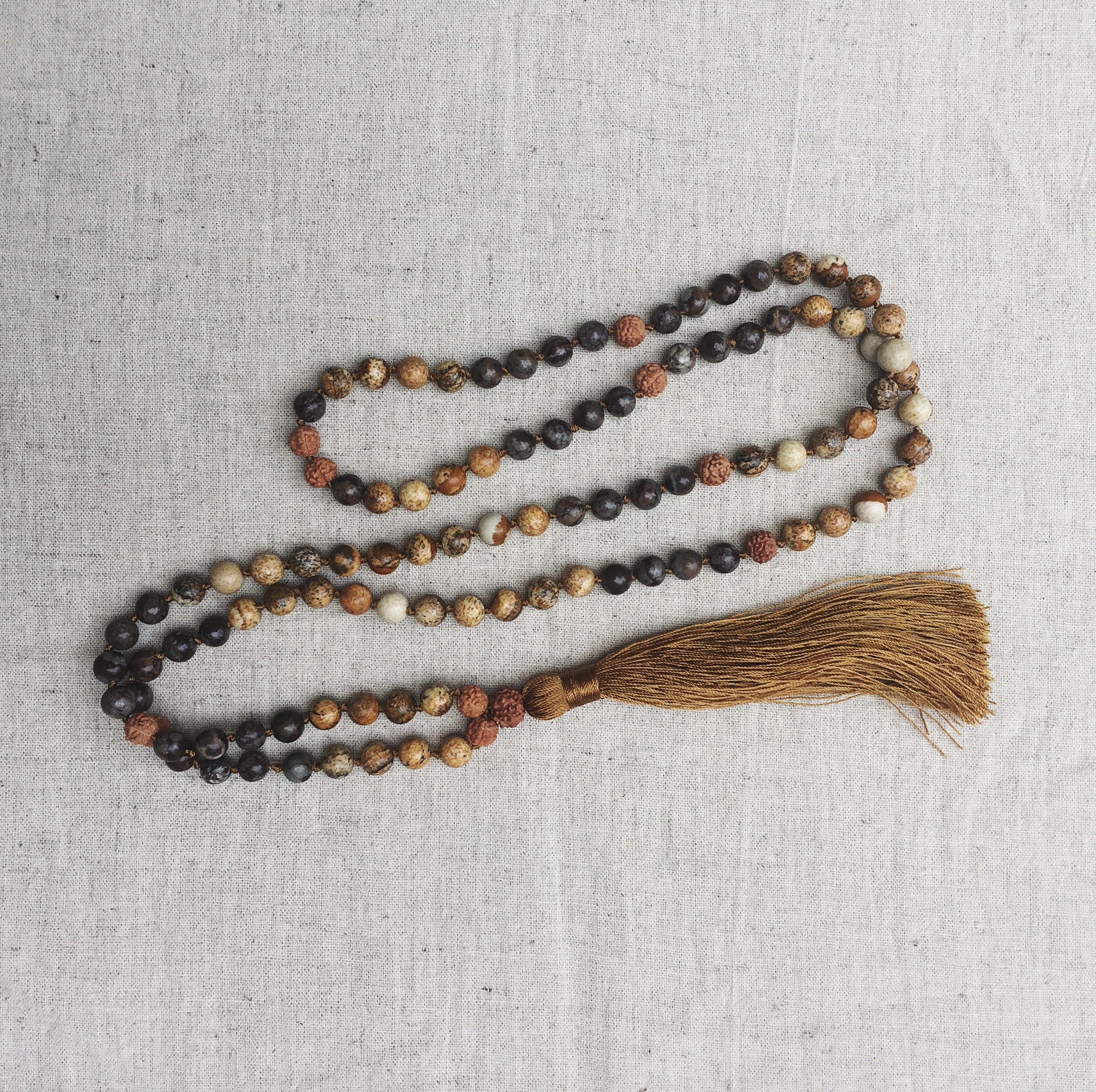 BUDDHA Mala by Deniz Reno x Beach Loot
NEW COLLECTION • Limited Edition BUDDHA MALA • Picture Jasper and Brown Snowflake Jasper & Rudraksha - 108 beads • Handmade • Promotes connection to the earth and sacredness of life, encourages harmony within the self and in relation to others.
HANDMADE
These mala beads were designed by Deniz Reno, each strand meticulously handpicked and handcrafted in collaboration with two talented female Balinese artisans.
ORGANIC
The Buddha Malas are made using authentic picture jasper and Balinese rudraksha seeds.
EXCLUSIVE
This is a limited edition 5 piece capsule collection.
Follow @BeachLoot on Instagram for more designs.
I've spent a few months thinking about what I could offer my fans and friends that would resonate with the essence of who I am and would be an inspirational token for its owner. I wanted to create a conscious product that was eco friendly and gave back to the community from which it came from.
Finally I am able to offer something I consider an exclusive conscious product and a piece of art, that have put my heart and soul into and that means a lot to me. In April 2017 after I finished my 200hr yoga teacher training I decided to gift myself my first pair of yogi malas. I found a talented local artisan in the community I live in part time on the island of Bali who makes them and spent a couple of hours in the shop sketching and picking out beads for mine as I wanted them to be unique. A week later my malas were ready and I was so taken by how beautiful they were and how amazing they felt on me and in my hands that I decided to share my design, love for yoga and Bali with you guys by creating a 30 piece capsule collection with 20 pieces identical to the first malas I designed, and 10 pieces using the same design but a set of different stones. My first capsule line was a success and in the summer of 2018 I've designed a new collection, which you can now view and purchase in the DenizReno.com shop.
This is a conscious product. These malas a part of a limited edition capsule collection designed and co-crafted with two female local artisans from Bali, Indonesia. I drew the designs and picked out the beads for each one of these malas and they were assembled by myself and my two artisan friends Ayu and Kadek .
10% from the sale of the AmPower and Inspire Malas goes into the #YouLive2Inspire Fund to benefit various community projects in Bali.
- Deniz Reno
These are premium quality, handmade, double knotted authentic yogi malas.
FREE SHIPPING within Canada and the United States
A limited collection of AmPower Malas are exclusively available at Zizwear Shop in Ubud, Bali
10% from each sale of the AmPower and Inspire Malas benefit Community Involvement programs on the island of Bali.
Products sold by DenizReno.com and Beach Loot. are specially designed to enhance the user's own energy. Our jewelry and healing crystals are empowered by the user's own personal intentions to change or improve themselves. As an energy enhancer, DenizReno.com and Beach Loot products rely on the user to be effective. The responsibility for empowering the energy enhancing capability of the jewelry and crystals by DenizReno.com and Beach Loot is solely with the user. Therefore, DenizReno.com and Beach Loot products do not constitute a warranty, guarantee or prediction regarding the outcome of an individual using any specific product. While all our products are sold and advertised in good faith, results and outcomes do vary and cannot be guaranteed. DenizReno.com and Beach Loot accept no responsibility or liability for the effectiveness of the products sold herein.
We, at DenizReno.com and Beach Loot, are not doctors and cannot give out medical advice. Healing crystals should be used as a complement to other therapies and not as a replacement for medical treatment, diagnosis, or examination. For medical advice, please consult a licensed healthcare specialist.
When you purchase and/or use DenizReno.com and Beach Loot products, you agree to fully release, indemnify, and hold harmless, DenizReno.com and Beach Loot, its principals, owners, personal representatives, consultants, employees and assigns from any claim or liability whatsoever and for any damage or injury, personal, financial, emotional, psychological or otherwise, which you may incur arising at any time out of or in relation to your use of the Products sold on this website. If any court of law rules that any part of the Disclaimer is invalid, the Disclaimer stands as if those parts were struck out.
We at DenizReno.com and Beach Loot have your best intentions at heart. We sincerely hope that each of our users has a positive and insightful experience with our Products. If you have any questions regarding the above, please do not hesitate to reach out.